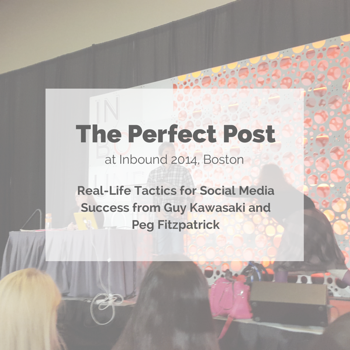 My second session of the first day of Inbound14 was intended to be about buyer personas with Julie Kukesh. However, even with coming 15 minutes early it was full.
My backup was Guy Kawasaki and Peg Fitzpatrick's no-bullshit session on creating the perfect Social Media post.
The session didn't disappoint. Here are my notes on the session and other thoughts.
Read More